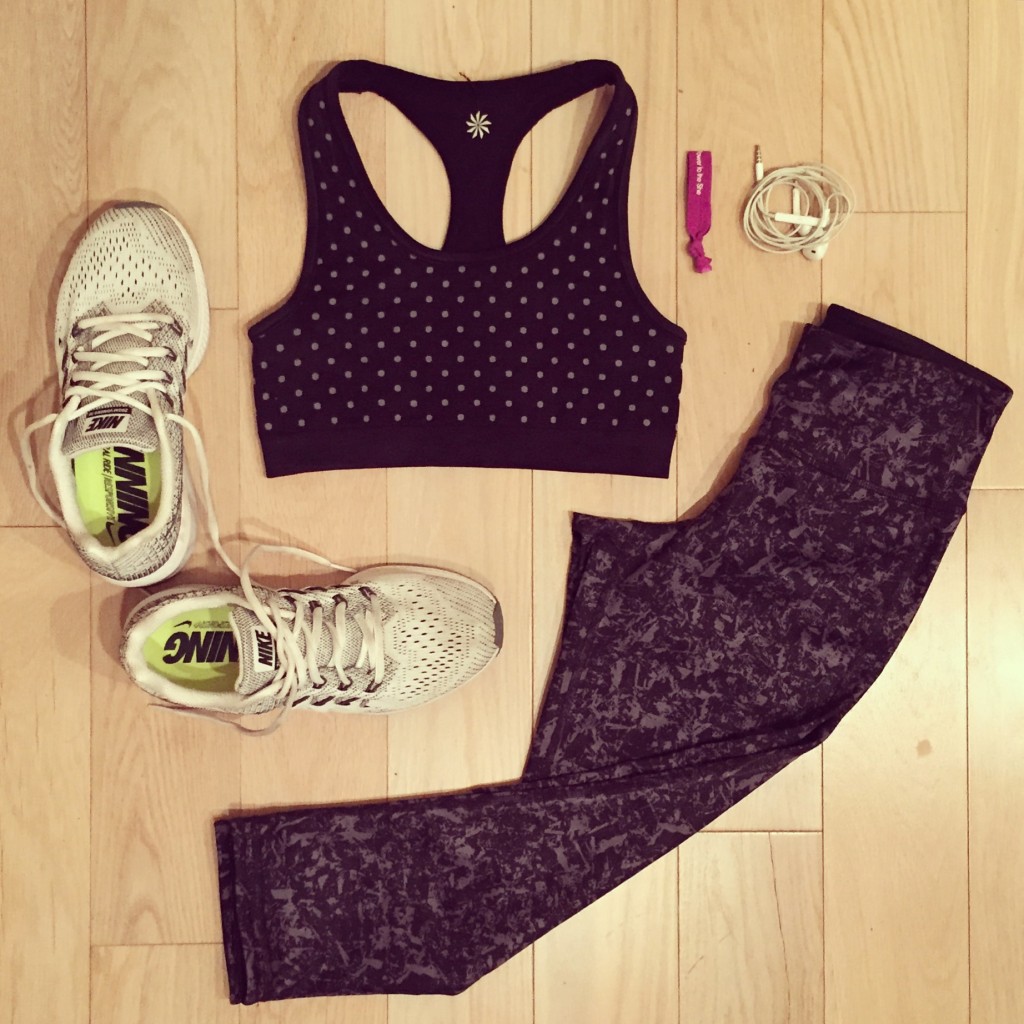 To exercise, or not to exercise. That is the question.
We all have intentions of exercising every day, right? But, often times, life just gets in the way. The good news is that working out doesn't have to be a two hour ordeal. It can be short and sweet.
For those totally nutty days, I rely on my computer (or iPhone!) to get me in shape. So, I thought I'd share some of my fave exercise gurus for those more convenient, at-home workouts.
Yoga with Adrienne – As you may know, I'm a huge fan of yoga. Unfortunately, sometimes those hour and a half classes are just too time consuming. I'm more of an hour long class kinda girl. But, if I'm so swamped that I can't even do an hour, Yoga with Adrienne to the rescue. I absolutely love her YouTube videos! They average 25 minutes or so, which is enough time to feel the amazing effects of this practice.
Betty Rocker – This gal is super high energy and I'm basically obsessed with her right now. She is SO motivating and inspiring. I'm currently doing her free 30 day challenge of working out 15 minutes a day and, believe me, it will kick your butt! It's the perfect way to get a convenient, yet intense exercise routine into your busy life.
Shrink Session – Erin Stutland created an awesome workout, which includes mantras to improve move, confidence, etc. You'll be amazed how great you'll feel combining movement with her positive words. Her videos are 45 minutes and you also receive guided meditations, etc. She offers one free workout when you sign up, but there is a minimal cost to receive her entire program. Totally worth it!
Sweat with Kayla – (Ladies only!) This app is all the rage these days. If you're on Instagram, you may have seen the #bbg, or bikini body guides, craze that Kayla Itsines has created. For $20 a month, you have access to 28-minute workouts to sculpt your bikini body. (Plus, you get a free 7-day trial!) I haven't actually tried this program, but it's receiving amazing reviews. So, check it out!
There you have it! Feel free to try all of these workouts in the comfort of your own home. They're a great alternative to shlepping to the gym on those busy (or lazy!) days.
I'd love to hear what you think of these workouts and about your progress. So, keep me posted!