Food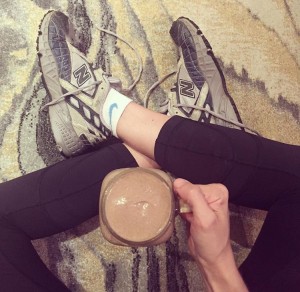 If you're looking for a pick-me-up, this smoothie does the trick. It contains tons of protein and energy boosting ingredients. Try it first thing in the morning or after a workout. You'll feel totally rejuvenated!
Ingredients:
1 cup coconut milk
1/2 avocado
2 tbsp almond butter
1 handful spinach
1… Continue reading →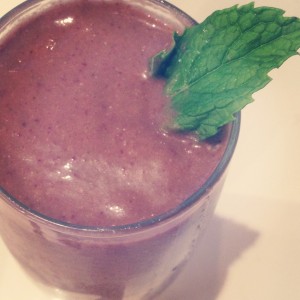 Smoothies continue to be my favorite way to eat a ton of nutrients in a quick and delicious way. And, the latest addition to my smoothie ingredient repertoire is mint. This flavorful herb helps with digestion, nausea, congestion, etc. Plus, it adds a refreshing kick to any smoothie.
Ingredients:… Continue reading →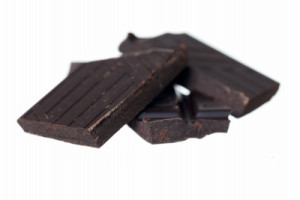 Everyone has a vice. Or, two. We all have things we reach for during those tougher, more stressful moments. These vices are always reliable and guarantee immediate pleasure. Most people think they need to give up these delicious foods in order to be healthy. And, assuming severe deprivation is inevitable,… Continue reading →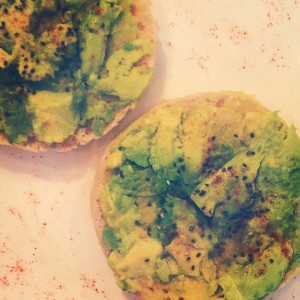 Avocados are one of my favorite foods. They're filled with tons of healthy fat and they're so delicious. Spread some on an English muffin and you have the perfect breakfast. You'll feel satiated for hours!
Ingredients:
1 Ezekiel English muffin, halved
1 avocado, halved
extra virgin olive oil
chia seeds… Continue reading →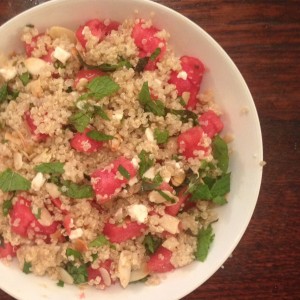 There's nothing more refreshing than watermelon on a hot summer day. This quinoa salad with watermelon is bursting with flavor and it makes for a great summertime dish. You will love it!!
(Serves 2)
Ingredients:
1 cup quinoa, washed and drained
1 1/2 cup water
3/4 cup watermelon, cubed
1/4… Continue reading →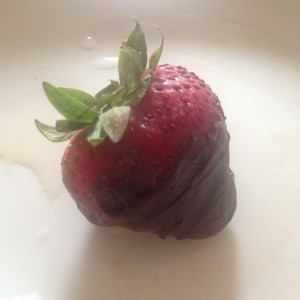 This is one of my fave desserts!! If you're looking for a yummy, easy dessert for your dinner party, dark chocolate covered strawberries are a great option. They're always a crowd pleaser as they're healthy and delicious.
Ingredients:
1 pound strawberries (about 20), washed and dried completely
4 ounces dark… Continue reading →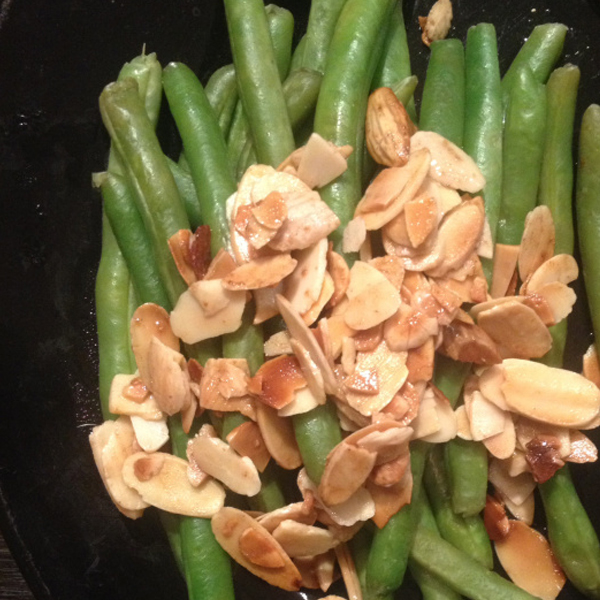 I'm always looking for quick and easy ways to get more veggies into my diet. Last night, I made green beans with toasted almonds and it was SO good. Green beans contain tons of antioxidants and have many health benefits. Almonds are packed with healthy fat, so they are super… Continue reading →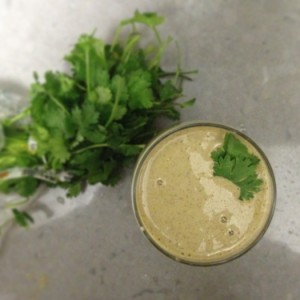 This smoothie is super thick and creamy and it tastes like a dessert. By using almond butter, coconut oil and flaxseed, it contains tons of healthy fat so you'll feel satiated for hours. I also threw in some cilantro to help detoxify my liver (and, because I loooove it!).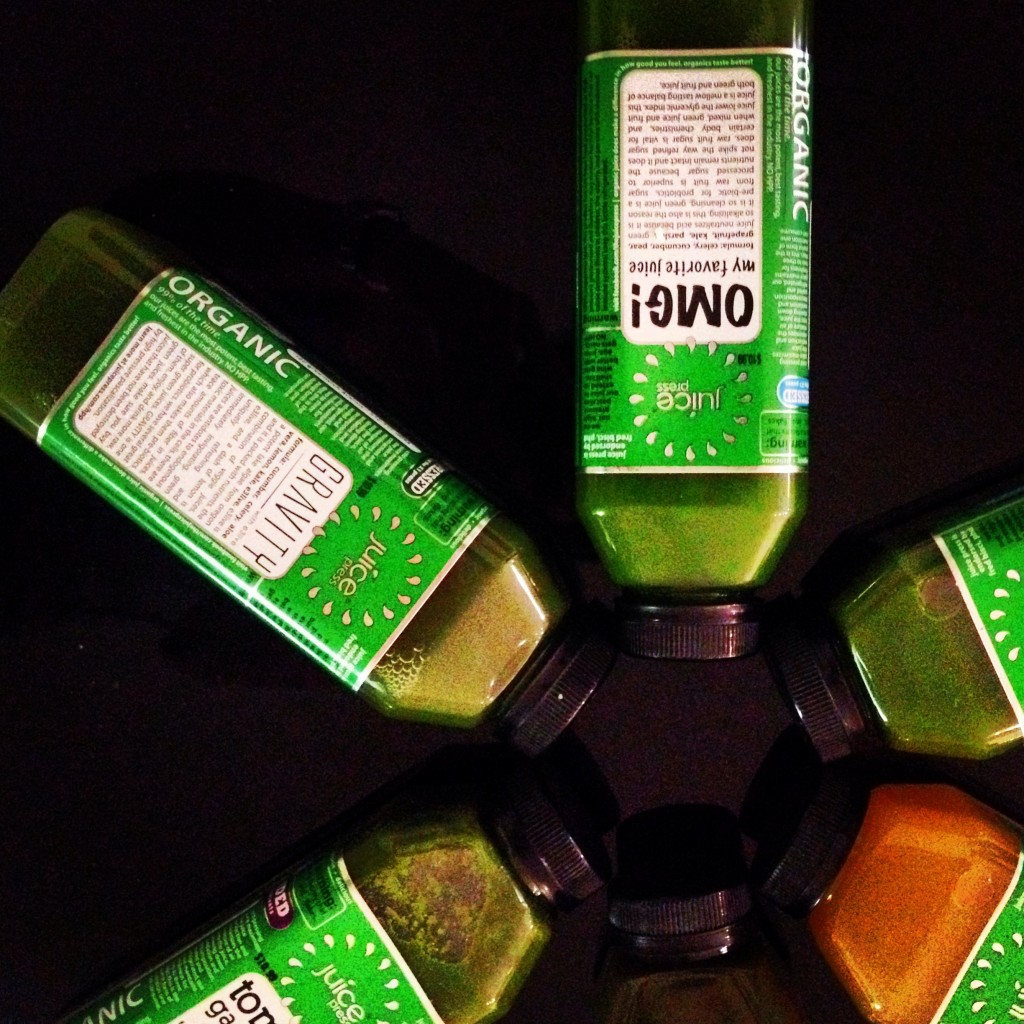 As ridding the body of toxins is essential for optimal health, I recently ran a two-day group juice cleanse with Juice Press. Since I had never done a cleanse myself, I decided to join in the fun as well. Don't get me wrong, I drink green juice religiously. But, as a Health Coach, I felt I needed to experience "going on the juice".