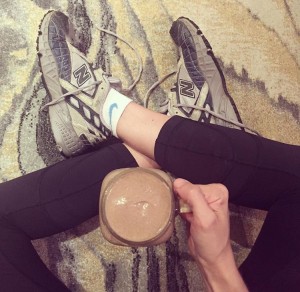 If you're looking for a pick-me-up, this smoothie does the trick. It contains tons of protein and energy boosting ingredients. Try it first thing in the morning or after a workout. You'll feel totally rejuvenated!
Ingredients:
1 cup coconut milk
1/2 avocado
2 tbsp almond butter
1 handful spinach
1 cup frozen strawberries
1 tsp raw honey
1 tbsp cacao powder
1 tbsp maca powder
1 tbsp chia seeds
Instructions:
Place all ingredients in a blender and blend until smooth.
Enjoy!